Back to List
Grills Preserve - Westerly
Westerly, The Westerly Land Trust


3.0 miles of trail


Hunting is permitted here in season. Wear blaze orange during hunting season. More information
Click on the "Trail Map (PDF)" button to download a PDF of the trail map that you can print and take with you on the trail.
Avenza maps are special, free maps that you can use in the Avenza app on your smart phone. These maps let you see your location on the map as you walk. Download the Avenza App for free in the Apple App Store or on Google Play
Click on the Avenza Trail Map button to "purchase" the free map for this trail from the Avenza map store. If this is your first time, Avenza will ask you to set up an account to check out. However, all Avenza trail maps listed on ExploreRI are free.
In Rhode Island the primary hunting seasons typically run from the second Saturday in September to the last day of February and from the third Saturday in April to the last day in May, however this can vary from year to year and depends on what game is being hunted. During hunting season you should wear at least 200 square inches (a hat OR a vest) of blaze orange. During shotgun deer season, which is typically in December, you should wear at least 500 square inches of blaze orange (a hat AND a vest). For more information see the RI DEM website.
Visitor Rating:





Based on 1 reviews with ratings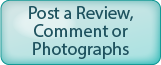 See what other people have said

Much of the walking in the 550-acre Westerly Grills Preserve is easy, with wide flat paths, some wide enough for a truck (although motorized vehicles are not permitted). Trails follow more than a mile of the Pawcatuck River, although spots flood during times of high water. A pedestrian bridge (at the site marked "former Polly Coon Bridge" on the map) connects with trails in the Hopkington Grills Preserve/Sanctuary. Other trails rise somewhat steeply to the top of "Big Hill", a granite out-cropping with extensive views. There are additional trails extending through deep woods. The southern boundary is along the main New York to Boston Amtrak line.

In addition to riverfront and granite hills, the Preserve has diverse habitats including streams and ponds, freshwater marsh, wetland forest, upland forest, and sandy pitch pine and oak areas being managed for New England cottontail rabbit. Otter and bobcat have been seen in the Preserve.

The Preserve was selected by the Rhode Island Natural History Survey as a site for a scientific 'Bioblitz'. Over a 24 hour period, scientists identified significantly more species of wildlife than found during any Bioblitz at other sites in Rhode Island. Thirteen species of rare plants were identified, some living nowhere else in Rhode Island.

A portion of the trail system is used as a cross country meet course by the Westerly High School. Visiting coaches have stated that it is the best such course in either Connecticut or Rhode Island.

There are many signs of former agricultural use of the land. The Preserve includes a historic cemetery, whose residents include a veteran of the Revolutionary War.

When walking in the Grills Preserve you may come across some areas where trees have recently been cut down. For an explanation for why these trees were cut down, see this op-ed published in the Westerly Sun in 2015.

Hunting is managed by DEM, and is limited to deer and turkey. A special DEM hunting permit is required. No hunting is allowed within 500' of the end of Bowling Lane, and that boundary is posted.
Westerly Land Trust web page for their conservation properties
Dogs: Yes. Must be under control or on leash. Waste pick up required.
Horses: Yes. More than two horse trailers could pose a parking problem.
Bicycles: Yes, but not on steep trails to hilltops or on one person footpaths
Skiing/Snowshoeing: Yes, the trails are good for snowshoeing and cross-country skiing
Other Amenities: There are no restrooms or other amenities at Grills Preserve.


Trailhead
Google Maps is the mapping system used on the new ExploreRI maps and shows the trailhead located on a terrain view, a street map or an aerial photograph. Clicking on this link will take you to the full Google Maps website, which is not part of ExploreRI.org.
Acme Maps shows the trailhead located on a topographic map. The Acme Maps website is not part of ExploreRI.org.
Driving Landmarks: The Preserve parking lot is on the left at the end of Bowling Lane, which is off Main Street in Bradford, which is off Route 91 just south of the bridge over the Pawcatuck River into Hopkinton.
Parking: Yes: , 25 spaces, no overnight parking
ADA Accessible Parking Spaces? No
Coordinates: 41° 23.995' N 71° 45.55' W See this location in: Google Maps Acme Maps
---

Do you have comments, corrections or additions to the information about this site?
Help us work together to make this website better by sharing your knowledge!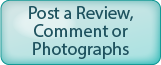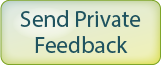 Private feedback goes to the Blueways Alliance/RI Land Trust Council. We'll use your information to make this website better or pass it along to the people who can deal with physical issues at this site. Public comments are posted here (once they've been reviewed and approved) for all to see.
The data on this website come from many sources, including volunteers and organizations across the state of Rhode Island and nearby parts of Massachusetts. We have done our best to make sure the data are accurate and up to date, but any information critical to the success of your trip should be confirmed before you start. The maps and information on this website should not be substituted for topographic maps or other more detailed maps and guides. We welcome corrections and additions. To send a correction or provide other feedback, please use our feedback form (see link above).
This site report was last updated on December 17, 2020