Back to List
Fort Barton and Ft. Barton Woods
Tiverton, Town of Tiverton


3.5 miles of trail


Hunting is not allowed here but it is permitted on nearby land. Wear blaze orange during hunting season. More information
Click on the "Trail Map (PDF)" button to download a PDF of the trail map that you can print and take with you on the trail.
Avenza maps are special, free maps that you can use in the Avenza app on your smart phone. These maps let you see your location on the map as you walk. Download the Avenza App for free in the Apple App Store or on Google Play
Click on the Avenza Trail Map button to "purchase" the free map for this trail from the Avenza map store. If this is your first time, Avenza will ask you to set up an account to check out. However, all Avenza trail maps listed on ExploreRI are free.
In Rhode Island the primary hunting seasons typically run from the second Saturday in September to the last day of February and from the third Saturday in April to the last day in May, however this can vary from year to year and depends on what game is being hunted. During hunting season you should wear at least 200 square inches (a hat OR a vest) of blaze orange. During shotgun deer season, which is typically in December, you should wear at least 500 square inches of blaze orange (a hat AND a vest). For more information see the RI DEM website.
Visitor Rating:





Based on 2 reviews with ratings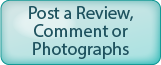 See what other people have said

After a short, but strenuous uphill walk up from the street parking area to the Revolutionary War fortifications of Fort Barton, one may climb the observation tower for a panoramic view of Narragansett Bay. The historic area includes the redoubt, a network of earthen fortifications remaining from the Battle of Rhode Island in 1778. The trailhead for Fort Barton Woods is to the rear of the redoubt area, beginning with steep descending steps, then an upward climb onto the trail leading into Fort Barton Woods.

Fort Barton Woods is an 83-acre natural area with 3.5 miles of trails that take visitors alongside the pristine Sin and Flesh Brook, where they can view many wildflowers, ferns, and animal habitats. The trail is rugged in places, with several rustic bridges crossing the meandering brook.

Natural History
The mature hardwood forest has the common upland trees of southern New England: oaks, birch, sassafras, beech, black cherry, and hickory. Red maple, yellow birch and tupelo populate wetter areas. You will also see the only New England broadleaf evergreen tree, the American holly. The brook winds through swamp, aggregations of boulder and exposed bedrock, and vernal pools. A diverse assemblage of woodland plants and shrubs may be seen along the trails.

Cultural History
The Native Pocassets would have used the forest for hunting, gathering, and possibly winter quarters for thousands of years before the King Philip's War of 1675 drove them from the East Bay. The forests would have been cleared by Europeans early in Tiverton's settlement, for fuel, wood products, and for pasturing animals. This use continued into the early 20th century.

Revolutionary War
The strategic importance of Tiverton Heights (i.e. Fort Barton) is apparent from atop today's observation tower. Only a narrow strait separates Tiverton from Aquidneck Island, which the British troops had occupied early in the war. Behind the tower are earthworks that protected artillery positioned to prevent the British from crossing the strait.

History was first made here in July of 1777, when Lt. Col. William Barton and 40 men left Tiverton in three boats. Three days later they slipped through British ships in the middle of the night, and crept inland to capture the British Commanding General Richard Prescott at his quarters in Portsmouth. This daring plan had little strategic significance. However the reports of the General being led off in his nightclothes was a tremendous morale booster to Americans. Subsequently, the Tiverton Heights redoubt was renamed Fort Barton to honor the leader of the raid.
Dogs: Dogs must be under positive control. Positive control means the dog is either on a physical leash, or under voice command and within sight. If not leashed, a leash must be carried by the person controlling the dog to be used when encountering other hikers with dogs. Owner must pick up and remove dog waste.
Other Amenities: No amenities. Carry in/carry out policy. Picnicking and camping are not allowed.


Highland Road Trailhead
Google Maps is the mapping system used on the new ExploreRI maps and shows the trailhead located on a terrain view, a street map or an aerial photograph. Clicking on this link will take you to the full Google Maps website, which is not part of ExploreRI.org.
Acme Maps shows the trailhead located on a topographic map. The Acme Maps website is not part of ExploreRI.org.
Driving Landmarks: From Route 24 in Tiverton, take Route 77 (Main Road) south toward Little Compton. After quarter of a mile take a left onto Highland Road. Proceed to Tiverton Town Hall (343 Highland Road) with parking on the left. Entrance to the revolutionary redoubt is a steep driveway to the tower on the hill. Entrance into the woods is behind the redoubt area.
Parking: Yes: Parking lot, 12 spaces, no overnight parking
ADA Accessible Parking Spaces? No
Coordinates: 41° 37.504' N 71° 12.451' W See this location in: Google Maps Acme Maps
---

Do you have comments, corrections or additions to the information about this site?
Help us work together to make this website better by sharing your knowledge!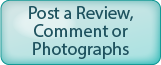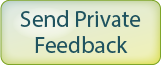 Private feedback goes to the Blueways Alliance/RI Land Trust Council. We'll use your information to make this website better or pass it along to the people who can deal with physical issues at this site. Public comments are posted here (once they've been reviewed and approved) for all to see.
The data on this website come from many sources, including volunteers and organizations across the state of Rhode Island and nearby parts of Massachusetts. We have done our best to make sure the data are accurate and up to date, but any information critical to the success of your trip should be confirmed before you start. The maps and information on this website should not be substituted for topographic maps or other more detailed maps and guides. We welcome corrections and additions. To send a correction or provide other feedback, please use our feedback form (see link above).
This site report was last updated on September 25, 2020