Back to List
Sachuest Point National Wildlife Refuge
Middletown, U.S. Fish and Wildlife Service


3.0 miles of trail

1.4 miles
1.4 miles of trail at this site are wheelchair and stroller-friendly, however, these trails may not meet ADA standards.

Click on the "Trail Map (PDF)" button to download a PDF of the trail map that you can print and take with you on the trail.
Avenza maps are special, free maps that you can use in the Avenza app on your smart phone. These maps let you see your location on the map as you walk. Download the Avenza App for free in the Apple App Store or on Google Play
Click on the Avenza Trail Map button to "purchase" the free map for this trail from the Avenza map store. If this is your first time, Avenza will ask you to set up an account to check out. However, all Avenza trail maps listed on ExploreRI are free.
In Rhode Island the primary hunting seasons typically run from the second Saturday in September to the last day of February and from the third Saturday in April to the last day in May, however this can vary from year to year and depends on what game is being hunted. During hunting season you should wear at least 200 square inches (a hat OR a vest) of blaze orange. During shotgun deer season, which is typically in December, you should wear at least 500 square inches of blaze orange (a hat AND a vest). For more information see the RI DEM website.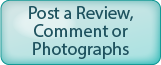 If you are looking for colorful, easy to see birds, then Sachuest Point National Wildlife Refuge is the place to be. The refuge is home to the second largest wintering population of harlequin ducks on the Atlantic coast. The harlequins, named after the clowns they resemble, can be seen along the refuge's rocky shoreline between November and March each year. By scanning the coastline, visitors may also see loons, eiders, and gannets. More than 200 bird species visit the refuge seasonally, and other occasional migrating travelers include the peregrine falcon, northern harrier, as well as snowy and short-eared owls.

Walking the nearly 3 miles of trails around Sachuest Point offers visitors the opportunity to experience several habitats where interesting animals and plants can be observed and photographed. The refuge includes 40 acres of salt marsh lands and steep rocky shorelines around the perimeter. Most visitors enjoy year-round birdwatching, and elevated observation platforms along the trails provide unobstructed views of the refuge. A short distance away at Third Beach is our recently restored salt marsh habitat, a new birding "hotspot" and a favorite of birders and non-birders alike. In addition, Sachuest Point National Wildlife Refuge is renowned for its fantastic saltwater fishing, and has an active night fishing permit system.

A stop at the visitor center is an ideal way to begin or end a trail walk. Volunteers, staff, and creative exhibits are available to visitors and provide another way to explore Sachuest Point National Wildlife Refuge.

The Visitor Center is open daily from 10:00 AM to 4:00 PM.
Sachuest Point Wildlife Refuge Website
Other Amenities: Restrooms are available at the Visitor Center, at the entrance to the refuge. There are NO picnic areas or campsites on the refuge.


Main Entrance and Visitor Center Trailhead
Google Maps is the mapping system used on the new ExploreRI maps and shows the trailhead located on a terrain view, a street map or an aerial photograph. Clicking on this link will take you to the full Google Maps website, which is not part of ExploreRI.org.
Acme Maps shows the trailhead located on a topographic map. The Acme Maps website is not part of ExploreRI.org.
Driving Landmarks: Take route 1 South to route 138 East, over the Newport Bridge. Take the Newport exit and pass through downtown Newport on route 138A. Once through the downtown, you will pass First (or Newport) Beach. Just past First Beach, take a right onto Purgatory Road. Take a right onto Sachuest Point Drive and follow to the end, which will bring you directly into the Sachuest Point National Wildlife Refuge parking lot.

Sachuest Point National Wildlife Refuge Visitor Center
769 Sachuest Point Road
Middletown, RI 02842
(401)847-5511
Parking: Yes: , 60 spaces, no overnight parking
ADA Accessible Parking Spaces? Yes
Coordinates: 41° 28.779' N 71° 14.64' W See this location in: Google Maps Acme Maps
---

Do you have comments, corrections or additions to the information about this site?
Help us work together to make this website better by sharing your knowledge!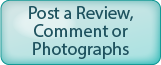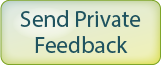 Private feedback goes to the Blueways Alliance/RI Land Trust Council. We'll use your information to make this website better or pass it along to the people who can deal with physical issues at this site. Public comments are posted here (once they've been reviewed and approved) for all to see.
The data on this website come from many sources, including volunteers and organizations across the state of Rhode Island and nearby parts of Massachusetts. We have done our best to make sure the data are accurate and up to date, but any information critical to the success of your trip should be confirmed before you start. The maps and information on this website should not be substituted for topographic maps or other more detailed maps and guides. We welcome corrections and additions. To send a correction or provide other feedback, please use our feedback form (see link above).
This site report was last updated on February 28, 2019