Alton Pond Landing
41° 26.286' N 71° 43.34' W See this location in: Google Maps Map Server Acme Maps
Google Maps is the mapping system used on the new ExploreRI mapper and shows the access site located on a terrain view, a street map or an aerial photograph. Clicking on this link will take you to the full Google Maps website, which is not part of ExploreRI.
Map Server shows a topographic map of the area. The Map Server website is not part of ExploreRI.org.
Acme Maps shows the access site located on a topographic map. The Acme Maps website is not part of ExploreRI.org.
This is a site for launching boats from trailers and it is also a portage, which typically means that to continue paddling down the river past this site you will have to portage your boat around a dam or other obstruction. Boat ramps can normally be used to launch canoes and kayaks but please do your best to keep the boat ramp clear for boat trailers.
Description & Overview:
This is a DEM fishing access site with a gravel parking lot and a concrete plank boat ramp providing access to Alton Pond. It is a good take-out if you are coming downstream on the Wood River, which flows through Alton Pond. To continue downstream to the confluence with the Pawcatuck River you will have to portage across Route 91 to get around the Alton Dam. The put-in below the dam is informal and access is somewhat awkward because the access is down the road embankment. Once on the water the paddle downstream on the Wood and Pawcatuck Rivers is very scenic. The river is not fast moving but there is some current and some maneuvering is required.

It is about 0.7 miles to the junction with the Pawcatuck River, and another 1 1/2 miles to the broken down dam at Burdickville. The only egress here is on the right, immediately upstream of the dam -- a short but awkward take out up a steep, narrow path to Burdickville Road. You may also lift over the left side of the dam, or you may run it in the fast water right of center, close to the little masonry "island." Only at high water should the dam be run down the middle. A canoe camp, part of Burlingame Management Area, is located on the left bank a mile downstream from Burdickville. A RIDEM permit is required to camp at this unsupervised camp with no facilities. Four more miles brings you to Bradford. You can take out at the DEM landing ramp and parking area on the left, or continue on to Potter Hill Dam.

The River Guide published by the Wood-Pawcatuck Watershed Association is very useful for paddling on these rivers.

No motors of any kind are allowed on Alton Pond. This area is stocked with trout several times throughout the year.
This site provides access to the following water bodies in the Pawcatuck River watershed: Alton Pond, Wood River.
Location:
Town: Hopkinton
Driving Landmarks: The landing is right next to Route 91 where it runs along the south end of Alton Pond and over the Wood River, but to get to it by car you have to turn onto Collins Road and then almost immediately turn onto Woodville Alton Road and then turn into the parking lot.
Access & Waters:
Water 'Features' At Site: dam, flatwater/slow moving river, pond
Note: Because one boat launch can access, say, both a lake and a river or both the upstream and downstream portions of a river, not all paddling trips at a given site will necessarily encounter all of the features listed.
Type of Access: Boat ramp, portage
ADA Accessible Boat Launch? no
Shoreline: At the pond, there is a concrete plank boat ramp. Below the dam, on the wood river, the shoreline is more varied and natural.
Float/Dock: no
Portage Length: 250 feet
Parking:
Parking: yes: 20 spaces
ADA Accessible Parking Spaces? no
Sources for More Information:
AMC River Guide: 4th Edition, pages 138
AMC Quiet Water Canoe Guide: 2nd Edition, page 204
Other Guidebooks: Paddles 24 and 27 in "Paddling Connecticut and Rhode Island"
Website: How to order the Wood-Pawcatuck Watershed Association's River Guide

Do you have comments, corrections or additions to the information about this site?
Help us work together to make this website better by sharing your knowledge!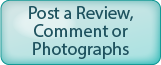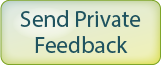 Private feedback goes to the Blueways Alliance/RI Land Trust Council. We'll use your information to make this website better or pass it along to the people who can deal with physical issues at this site. Public comments are posted here (once they've been reviewed and approved) for all to see.
The data on this website come from many sources, including volunteers and organizations across the state of Rhode Island and nearby parts of Massachusetts. We have done our best to make sure the data are accurate and up to date, but any information critical to the success of your trip should be confirmed before you start. The maps and information on this website should not be substituted for nautical charts, topographic maps, or other more detailed maps and guides. We welcome corrections and additions. To send a correction or provide other feedback, please use our feedback form (see link above).
This site report was last updated on June 1, 2020