Watchaug Pond
41° 22.725' N 71° 40.793' W See this location in: Google Maps Map Server Acme Maps
Google Maps is the mapping system used on the new ExploreRI mapper and shows the access site located on a terrain view, a street map or an aerial photograph. Clicking on this link will take you to the full Google Maps website, which is not part of ExploreRI.
Map Server shows a topographic map of the area. The Map Server website is not part of ExploreRI.org.
Acme Maps shows the access site located on a topographic map. The Acme Maps website is not part of ExploreRI.org.
This is a site for launching boats from trailers. Boat ramps can normally be used to launch canoes and kayaks but please do your best to keep the boat ramp clear for boat trailers.
Description & Overview:
Watchaug Pond is large and open and covers 573 acres. It is one of the largest freshwater lakes in Rhode Island. Much of Watchaug Pond is within Burlingame Management Area but the southern and eastern shore have some houses along them. Watchaug Pond is popular in the summer months, so except in the early morning it is likely to be a busy place especially at the southeast end of the pond. The marshy western end feels more remote and wild. The pond is stocked with trout in the early spring. Watchaug Pond has an average depth of only 8 feet and the deepest location is 36 feet deep. Swimming is not permitted at the boat ramp (go to the state park beach just up the road). "Personal Watercraft" ("PWCs") are not permitted on Watchaug Pond but motorboats and water-skiing are permitted and common.

In the spring and early summer of 2018 this boat ramp was rebuilt and should now be in great condition.
This site provides access to the following water bodies in the Pawcatuck River watershed: Watchaug Pond.
Location:
Alternate Site Name: Barton C. Hurley Landing
Town: Charlestown
Driving Landmarks: From Route 1 south take the exit for Kimball Wildlife Refuge and Burlingame Sate Park. This will put you on Posser Trail heading north. From Route 1 north use the turn-around just after the turnoff for Ninigret Pond to get onto Route 1 south and then take the exit for Kimball Wildlife Refuge and Burlingame Sate Park.

Once on Posser Trail, go 0.2 miles and turn left onto Montauk Road at the sign for Kimball Wildlife Refuge. Follow Montauk Road for 0.4 miles, staying left at the junction with Mohegan Road. Turn right at the T-junction with Sanctuary Road, following the sign for the boat ramp, and look for the DEM sign for "Barton C. Hurley Landing" on the left in 0.1 miles.

As you pull into the landing there is a large sign saying "parking for vehicles with boats and trailers only," however closer to the water there is an area designated for "parking for car top boating and shore fishing only."
Access & Waters:
Water 'Features' At Site: lake/reservior
Note: Because one boat launch can access, say, both a lake and a river or both the upstream and downstream portions of a river, not all paddling trips at a given site will necessarily encounter all of the features listed.
Type of Access: Boat ramp
ADA Accessible Boat Launch? no
Shoreline: New concrete boat ramp
Float/Dock: low float or dock
Hours of Operation: Closed from 1/2 hr. after sunset to 5 am, except for fishing and boating
Parking:
Parking: yes: 12 spaces
ADA Accessible Parking Spaces? yes
Nearby Amenities:
Public Restrooms: Restrooms should be available 1/4 mile northeast up Sanctuary Road at the State Park Beach, at least during the beach season.
Sources for More Information:
AMC Quiet Water Canoe Guide: 2nd Edition, page 211
Website: Burlingame State Park Beach and Picnic Area
Website: Burlingame State Park Campground
Ecological, Cultural & Recreational Attractions:
Just up Sanctuary Road from the boat ramp is the popular Burlingame State Park Beach and Picnic Area. On the other side of the pond is the Burlingame State Park Campround which has over 700 campsites, eleven log cabins and one yurt, as well as hiking trails, picnic areas, a swimming beach, and a boat ramp. Burlingame State Park includes 3,100 acres of rocky woodlands around Watchaug Pond.

An 8 1/2 mile trail goes around Watchaug Pond, through the state park. At Barton C. Hurley Landing the trail follows Sanctuary Road but most of the trail is off-road.

Do you have comments, corrections or additions to the information about this site?
Help us work together to make this website better by sharing your knowledge!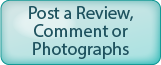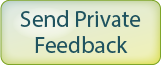 Private feedback goes to the Blueways Alliance/RI Land Trust Council. We'll use your information to make this website better or pass it along to the people who can deal with physical issues at this site. Public comments are posted here (once they've been reviewed and approved) for all to see.
The data on this website come from many sources, including volunteers and organizations across the state of Rhode Island and nearby parts of Massachusetts. We have done our best to make sure the data are accurate and up to date, but any information critical to the success of your trip should be confirmed before you start. The maps and information on this website should not be substituted for nautical charts, topographic maps, or other more detailed maps and guides. We welcome corrections and additions. To send a correction or provide other feedback, please use our feedback form (see link above).
This site report was last updated on November 4, 2022