Switch Road Wood River Access
41° 29.61' N 71° 42.947' W See this location in: Google Maps Map Server Acme Maps
Google Maps is the mapping system used on the new ExploreRI mapper and shows the access site located on a terrain view, a street map or an aerial photograph. Clicking on this link will take you to the full Google Maps website, which is not part of ExploreRI.
Map Server shows a topographic map of the area. The Map Server website is not part of ExploreRI.org.
Acme Maps shows the access site located on a topographic map. The Acme Maps website is not part of ExploreRI.org.
This is a site for launching hand-carried boats such as canoes or kayaks.
Description & Overview:
This recently rebuilt put-in is a now an excellent canoe and kayak launch. There is a nice paved pull out for parking and a short gravel path leading down to the gently sloping riverbank. Rebuilding the launch was a partnership effort involving the Wood-Pawcatuck Watershed Association, RI DEM, and RI DOT.

There is a handicapped parking space and the trail down to the river is designed to be wheelchair accessible but there is not a dock or other structure to provide handicapped access to boats.

Since the river below here is narrow and the banks wooded, downed trees across the river are always a possibility and such trees may force you to portage a short distance to get around the tree(s). The Wood-Pawcatuck Watershed Association does yearly blow down clearing in the river, with the help of grants and donations from fellow river users. Blowndown clearing is only done in the summer, or during low flow season, when it is safe to do so. This usually means not until June, July or August.

The Wood River below here is quiet, wooded, and scenic. Much of the river in this stretch is narrow and winding, but as you get closer to the Woodville Dam the river broadens out into a marshy pond, before narrowing down again for the final 1/4 mile before the dam. The Woodville Dam, 4.5 miles downriver from this put-in, can be portaged by taking out on the right above the dam, carrying across the bridge, and putting in on the left bank below the dam.

From Woodville Dam it is another 2 1/2 miles to the take out at Alton Pond.

The Wood-Pawcatuck River Guide is highly recommended for paddling on the Wood-Pawcatuck River system.

This area is stocked with trout several times throughout the year.
This site provides access to the following water bodies in the Pawcatuck River watershed: Wood River.
Location:
Town: Hopkinton
Nearest Town Center: Hope Valley
Driving Landmarks: From Interstate 95 north or south take exit 3B for Route 138 west (Hope Valley/Wyoming). Half a mile on route 138 will bring you to the merge with Route 3. Merge onto Route 3 south and go 1 mile. Bear right onto Mechanic Street south and go 0.9 miles. Look for a pull out on the left 500 feet south of the I-95 overpass.
Access & Waters:
Water 'Features' At Site: flatwater/slow moving river
Note: Because one boat launch can access, say, both a lake and a river or both the upstream and downstream portions of a river, not all paddling trips at a given site will necessarily encounter all of the features listed.
Type of Access: Boat launch for hand carried boats
ADA Accessible Boat Launch? no
Shoreline: Gently sloping gravel and grass riverbank
Float/Dock: no
Approximate Length of Carry between Car Access and Water: 75 feet
Parking:
Parking: yes: 6 spaces
ADA Accessible Parking Spaces? yes
Nearby Amenities:
Outfitter: URE Outfitters on Route 3 in Hope Valley sells camping gear. Hope Valley Bait on Route 138 in Hope Valley rents canoes.
Sources for More Information:
AMC River Guide: 4th Edition, page 138 - 141
AMC Quiet Water Canoe Guide: 2nd Edition, page 204
Other Guidebooks: Paddle 24 in "Paddling Connecticut and Rhode Island"
Website: How to order the Wood-Pawcatuck Watershed Association's River Guide
Website: USGS River Gauge on the Wood River below Hope Valley Dam (1/3 mile above this put-in)

Do you have comments, corrections or additions to the information about this site?
Help us work together to make this website better by sharing your knowledge!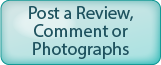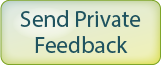 Private feedback goes to the Blueways Alliance/RI Land Trust Council. We'll use your information to make this website better or pass it along to the people who can deal with physical issues at this site. Public comments are posted here (once they've been reviewed and approved) for all to see.
The data on this website come from many sources, including volunteers and organizations across the state of Rhode Island and nearby parts of Massachusetts. We have done our best to make sure the data are accurate and up to date, but any information critical to the success of your trip should be confirmed before you start. The maps and information on this website should not be substituted for nautical charts, topographic maps, or other more detailed maps and guides. We welcome corrections and additions. To send a correction or provide other feedback, please use our feedback form (see link above).
This site report was last updated on April 1, 2014