Weir Village Riverfront Park
41° 52.971' N 71° 5.445' W See this location in: Google Maps Map Server Acme Maps
Google Maps is the mapping system used on the new ExploreRI mapper and shows the access site located on a terrain view, a street map or an aerial photograph. Clicking on this link will take you to the full Google Maps website, which is not part of ExploreRI.
Map Server shows a topographic map of the area. The Map Server website is not part of ExploreRI.org.
Acme Maps shows the access site located on a topographic map. The Acme Maps website is not part of ExploreRI.org.
This is a site for launching boats from trailers. Boat ramps can normally be used to launch canoes and kayaks but please do your best to keep the boat ramp clear for boat trailers.
Description & Overview:
The recently updated Weir Village Park, with a new, concrete boat ramp and floating dock, provides access to the Taunton River in Taunton. While the river here in Taunton is rather industrial you do not have to go far either way to find more wooded riverbanks and a more rural landscape.

Paddling downriver to Weir Village Park, look for the boat ramp on the left about 1/4 mile below the Plain Street Bridge, in a long straight section of the river where the right bank is largely a vertical bulkhead.

On this part of the Taunton River the tides are typically more important for planning a trip than the river's current. The tide rises and falls by as much as four feet in Taunton and the resulting current can either help or hinder you. Paddling downriver to Weir Village Park the tidal current is unlikely to slow you down much but especially on an incoming tide it is reasonable to paddle upriver for miles. In about 3/4 mile the riverbanks become more wooded and generally stay that way through the rest of the river corridor, with occasional exceptions.

Paddling downriver from Weir Village Park you only have to go 1/2 mile to find yourself paddling between wooded hillsides. As the river slowly gets wider, salt marshes replace wooded hillsides and the river starts to feel distinctly coastal, even thought it is fourteen miles below Weir Village Park before the river flows through Fall River and into Mount Hope Bay. There are occasional industrial facilities such as a sewage treatment plant and power plant that intrude into the scenery but they are the exception rather than the rule.

A one-way trip downriver from Weir Village Park to Berkley Bridge (4.1 miles downriver) or Dighton Rock State Park (5.9 miles downriver) can be made at any tide but will be much easier on an outgoing tide. On an incoming tide you can also paddle upriver from Berkley Bridge or Dighton Rock quite easily making various round trips and one-way journeys possible. Especially in the lower reaches, low tide will expose mud flats, which often attract interesting birds but can make launching and landing messier. Below Taunton paddlers should also expect to encounter motorboats and as the river gets wider near Dighton Rock the wind can kick up a dangerous chop, especially if the wind is blowing against the current.

Click here for a printable map and guide (in Adobe Acrobat format) to paddling the Taunton River between Weir Village Park and Dighton Rock State Park.
This site provides access to the following water bodies in the Taunton River watershed: Taunton River.
Location:
Town: Taunton
Nearest Town Center: Taunton Center
Driving Landmarks: From downtown Taunton (the junction of Routes 44, 140 and 138) take Weir Street (MA 138) south. When 138 forks off to the right stay straight to stay on Weir Street. When you come to the river, a mile from downtown, turn left to take the Plain Street Bridge across the river and then take an immediate right onto East Water Street. The park is just ahead on the right. The boat ramp is in the park, about 1/4 mile down East Water Street from Plain Street.
Access & Waters:
Water 'Features' At Site: flatwater/slow moving river, estuary
Note: Because one boat launch can access, say, both a lake and a river or both the upstream and downstream portions of a river, not all paddling trips at a given site will necessarily encounter all of the features listed.
Type of Access: Boat ramp
ADA Accessible Boat Launch? no
Shoreline: The concrete ramp at this site was completely rebuilt in the spring of 2018 and there is now an excellent concrete boat ramp with a dock.
Float/Dock: low float or dock
Parking:
Parking: parking lot, 6 spaces
ADA Accessible Parking Spaces? no
Nearby Amenities:
Public Restrooms: No
Sources for More Information:
AMC River Guide: 4th Edition, page 153
Website: Map and Guide to paddling the Taunton between Weir Village and Dighton Rock (Adobe Acrobat format)
Ecological, Cultural & Recreational Attractions:
Weir Village Park is 1/3 mile long city park next to the river with walking paths, benches, a small playground, and views of the river, but no restrooms.

Do you have comments, corrections or additions to the information about this site?
Help us work together to make this website better by sharing your knowledge!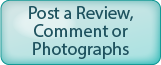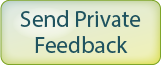 Private feedback goes to the Blueways Alliance/RI Land Trust Council. We'll use your information to make this website better or pass it along to the people who can deal with physical issues at this site. Public comments are posted here (once they've been reviewed and approved) for all to see.
The data on this website come from many sources, including volunteers and organizations across the state of Rhode Island and nearby parts of Massachusetts. We have done our best to make sure the data are accurate and up to date, but any information critical to the success of your trip should be confirmed before you start. The maps and information on this website should not be substituted for nautical charts, topographic maps, or other more detailed maps and guides. We welcome corrections and additions. To send a correction or provide other feedback, please use our feedback form (see link above).
This site report was last updated on September 25, 2018