Lake Sabbatia
41° 56.796' N 71° 6.848' W See this location in: Google Maps Map Server Acme Maps
Google Maps is the mapping system used on the new ExploreRI mapper and shows the access site located on a terrain view, a street map or an aerial photograph. Clicking on this link will take you to the full Google Maps website, which is not part of ExploreRI.
Map Server shows a topographic map of the area. The Map Server website is not part of ExploreRI.org.
Acme Maps shows the access site located on a topographic map. The Acme Maps website is not part of ExploreRI.org.
This is a site for launching boats from trailers. Boat ramps can normally be used to launch canoes and kayaks but please do your best to keep the boat ramp clear for boat trailers.
Description & Overview:
Lake Sabbatia is a 237 acre lake created by a dam at the south end, where the Mill River now begins. There is no viable portage around this dam but there's plenty of boating to be done on Lake Sabbatia. The shoreline is largely suburban so this is not a wilderness lake, but it's a relatively pretty lake. Powerboats, including jet skis, do use this lake, so don't expect peace and quiet here, especially on a fine summer weekend.

Lake Sabbatia is also large enough that the wind can kick up a pretty good chop if it's windy. It's also a relative shallow lake, with an average depth of 9 feet and the deepest spot is 30 feet deep.

The Snake River flows into the lake about 400 yards east of the boat ramp and you can paddle some distance up the Snake, possibly as far as Winnecunnet Pond depending on conditions and your willingness to push through brushy areas. The first part of the Snake is really more of an arm of Lake Sabbatia but after you go under Scadding Street the river narrows down and winds through wetlands, passing under I-495.

Note that 10 of the parking spaces at the boat ramp are designated for vehicles with trailers only. The other 7 spaces are for "boating access only" so you should be OK if you're parking there to canoe or kayak.
This site provides access to the following water bodies in the Taunton River watershed: Lake Sabbatia.
Location:
Town: Taunton
Nearest Town Center: Taunton
Driving Landmarks: From I-495 take Exit 9 and head south on Bay Street towards Taunton. In about 1.2 miles look for the boat ramp on the left.

From downtown Taunton take Broadway (Route 138) north and then bear left onto Bay Street. The boat ramp is on the right about 2.8 miles from where Bay Street splits off from Broadway.
Access & Waters:
Water 'Features' At Site: lake/reservior
Note: Because one boat launch can access, say, both a lake and a river or both the upstream and downstream portions of a river, not all paddling trips at a given site will necessarily encounter all of the features listed.
Type of Access: Boat ramp
ADA Accessible Boat Launch? no
Shoreline: Concrete boat ramp
Float/Dock: no
Hours of Operation: sunrise to sunset
Parking:
Parking: parking lot, 17 spaces, no overnight parking
ADA Accessible Parking Spaces? yes
Nearby Amenities:
Public Restrooms: None
Town Center: Downtown Taunton is 3 miles away
Photographs: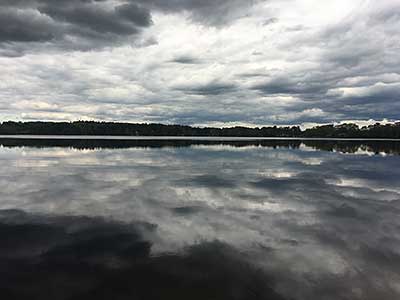 Lake Sabbatia on a Quiet Spring Afternoon
Photography by: Bruce Hooke
Date of Photograph: May 10, 2017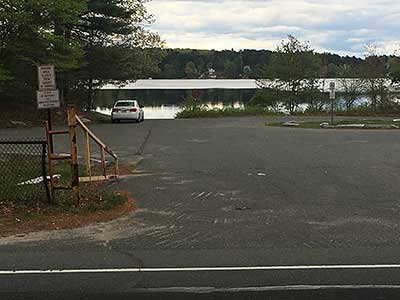 Entrance off Bay Street
Photography by: Bruce Hooke
Date of Photograph: May 10, 2017
The entrance off Bay Street. The white car should not be parked where it is.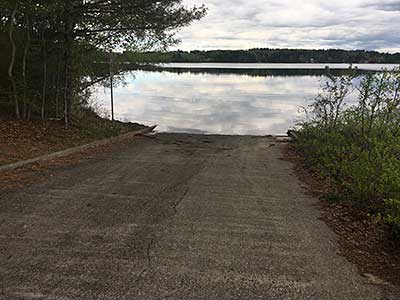 The Boat Ramp
Photography by: Bruce Hooke
Date of Photograph: May 10, 2017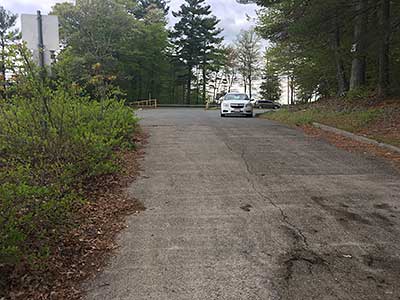 Looking Back up the Boat Ramp
Photography by: Bruce Hooke
Date of Photograph: May 10, 2017

Do you have comments, corrections or additions to the information about this site?
Help us work together to make this website better by sharing your knowledge!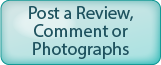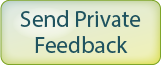 Private feedback goes to the Blueways Alliance/RI Land Trust Council. We'll use your information to make this website better or pass it along to the people who can deal with physical issues at this site. Public comments are posted here (once they've been reviewed and approved) for all to see.
The data on this website come from many sources, including volunteers and organizations across the state of Rhode Island and nearby parts of Massachusetts. We have done our best to make sure the data are accurate and up to date, but any information critical to the success of your trip should be confirmed before you start. The maps and information on this website should not be substituted for nautical charts, topographic maps, or other more detailed maps and guides. We welcome corrections and additions. To send a correction or provide other feedback, please use our feedback form (see link above).
This site report was last updated on May 10, 2017